Manage Your Subscription of Newsletters & Discussion Groups, Go Here




The Excel Centre
Keith To's Program
We do not train, we develop people!
We do not help you, you help yourself to make more people helping themselves!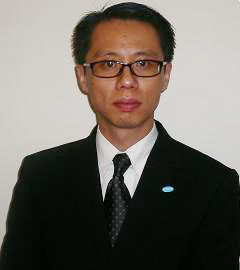 2007年Keith To最新課程預覽!
updated: July 31 2007



In 2007, I am going to launch some new programs and relaunch some old programs, which are highly demanded from our fellow participants.

I have fixed the schedule as below. Please mark your calender now if you want to enroll some of the programs.




尚未開課/招生中:


1. NLP認可執行師課程 NLP Practitioner Program: This is our flag-ship program. There will be 3 programs in 3 locations in 2007. Zhong Shan (中山), Hong Kong, and Macau Program will start in January, April and July 2007 respectively. HK Program Starts April 21 2007!

已開課,可報讀獨立單元:Individual Modules!



2 . New: Associate Facilitator Program: A New International Recognized Program! This is your Step 1 to gain the international designation of a Certifed Facilitator.

You will learn the dynamics of groups and individuals in accomplishing and creating. Being a Facilitator, you are going to learn how to add values to the process. You intervene but not interfere! Date: Oct 4 2007 - Feb 3 2008



3 . Coaching Excellence - Foundation Professional Coaching Certification: Over 500 people studied this excellent program in the past 5 years. I can assure you that you can learn more in just 12 hours than from most other similar programs in the world! Date: Oct 9 - Nov 27 2007



4 . New: Cumformation 2.0: How to cummulate and transform information, knowledge, intelligence into practical wisdom? This workshop might give you more workable insights! Date: Oct 20-21 2007!



5 . Registered Personal Coach: Very In-Depth Coaching Program. Not easy to understand, but very effective in helping others to uncover personal blindspots! Date: Dec 11 2007 - Apr 13 2008



6. New: Systemic Personal Architect Program: Build your own life with systemic Intention and Attention! Starts Dec 2007!



7. 2008 Relaunch: Unlimited Failure無限失敗學 (前身:無限成功學):

成功失敗的『點點』技術,當執行的時候,『點點』細節卻決定成敗!我沒有能力教你成功,但希望借助點點技術,令你減少失敗。Date: Feb 20 - Mar 26 2008



8. New: Psycho-Mentalogy: Are you developing yourself according to the results of researches in psychology? If not, think again its effectiveness!

This new program is going to discuss with you the results of the most influential psychological researches in the past years. Then, we will design your own personal development program together, making use of above useful information. Postponed 2008!

已開辦/完成課程 :
1. NLP認可執行師課程 NLP Practitioner Program: This is our flag-ship program. There will be 3 programs in 3 locations in 2007. Zhong Shan (中山), Hong Kong, and Macau Program will start in January, April and July 2007 respectively. HK Program Starts April 21 2007!

Started & Nearly 80 Participants Enrolled! You can start learning NLP any time by enrolling individual modules!

1. Updated: 註冊催眠治療師 Certified Hypnotherapist Program: This 7-Modules, once-a-year program is one of the most comprehensive hypnotherapist program in Hong Kong! We train hypnotherapist since 2001!

Internationally Recognized by 4 Professional Bodies of US, UK, Canada, & Australia. Starts Jun 23 2007!

Started & 90 Participants Enrolled! See you in 2008!


2. 高階催眠治療師 Master Hypnotherapist Program: A Systemic Approach to Hypnotherapy. You are going to know everything to master hypnosis in helping people.
Date: April 27 2007 - Feb 24 2008

Started & >50 Participants Enrolled! See you in 2009!


3. Relaunch & Updated: Ericksonian Hypnotherapy: I haven't done this program for years. You are going to learn the principles behind Milton Erickson's great works! Erickson was famous for his super-fast results on his clients! Date: Feb 10-12 2007

Completed!: Over 70 Enrolled!

1. Registered Corporate Coach: The well-known RCC Program of the Worldwide Association of Business Coaches. 44-Hours Intensive Training leads you to an intenationally recoginzed qualification, the RCC Designation.

Started & >50 Participants Enrolled! See you in 2008!



4. The Institute of Facilitation
1. New: 國際優質服務管理執業師資格ISQMP認證課程 SGS Quali-Cert Service Auditor Certification: You know ISO-9000. Quali-Cert is the ISO-9000 for customer service. This is a world-wide recognized auditor program. You are going to learn how to audit a company and be qualified to certify them for this international standard!

This Certified Auditor Status is valid in over 50 countries in the world. With more and more organizations focusing their efforts in providing good service, this designation is a must to be successful in the 21st century! Date: April 19 -June 28 2007

Completed! We are going to have >25 New QualiCert Internal Auditors Certified in September !

5. The Institute of Systemic Development
1. New: 系統式企業經營設計學Systemic Business Designer Program: Most unsuccessful business people seeing "Parts" to build "Parts". Then their business falls apart!

We are not going to teach you how to build and run your business. You are the expert. We only inspire you to see "Whole" to build the appropriate "Parts"! Date: Mar 21, 28, Apr 11, 18 2007

Completed! 50 Participants gained the capability to design their own business! Next Event Date? Most probably I won't teach this again!



1. New: Level 3 Secrets Seminar: This "Secret" Seminar is only for selected few! We only accomodate less than 10 participants.

You can learn Level 1 Secrets of Influencing in many places. You might be able to get the Level 2 Secrets from some limited sources. Level 3 Secrets? Highly Confidential, Best-Kept Secrets!

The Level 3 Secrets Seminar are the result of years of researches. These secrets are simple but powerful. They are so simple that you do NOT even need practise to make them productive immediately! Date: Aug 18 2007!
1. New: Personal Operating System (POS) : Why some people live a much easier lives than others? Mightbe because they have a better Operating System. Upgrade your Personal Operating System to a new version in this 4-Parts 8-Hours Free Program. Date: Aug 30, Sept 6, 13, 20 2007


*2. New: Systemic Business Explorer: If you want to explore your business like surfing the web, you need a good search engine, like google or yahoo, and a good web browser. What is your search engine and web browser? Date: July 5, 12, 19, 26 2007

Completed with >300 Participants!


*3. NLP Essentials: Learn all the essentials of NLP without paying a single cent! 10-Hours Free Training! Dates: Mar 13 - Apr 10 2007 (5 Tuesday Evenings)

Fully Booked: > 1,000 Enrolled


*4. Your 2007 Projection: As usual, we are going to do some projections for the year of 2007. Plus one very inform-taining "Insights" Program. Topic not yet confirmed. Date: March 6 2007

Completed: > 400 Enrolled


*5. Personal Retreat 2007: 5th Consecutive Year since 2002! Review Your 2006 and plan for your 2007. Date: Jan 13-14 2007. Venue: Zhong Shan.

Completed: 50 Attended Next Year: Jan 26-27 2008


*6. WABC Roundtable Meetings: Learn how to coach your colleagues using the most effective coaching skills. We have 2 Roundtable Meetings this year. May 8th's Topic is "Source vs Symptom". Revised Date: May 8 & July 4 2007.

Completed: > 700 Enrolled


7. Think Tank 2007: There will be 2 Think Tank Creativity Programs in 2007. You are going to learn some creativity techniques and to use them immediately during the workshops to create many, many new ideas! Date: To be scheduled in Aug & Sept 2007!


Important: You must be our subscriber of the Excel Your Life Newsletter in order to be notified of the enrollment schedule of the above free programs. Join now by sending a blank email to excelcentre-subscribe@yahoogroups.com.


Email Dr. Keith To at ask@keithto.com for enquiry and visit Dr. Keith's Website to get more free personal and business development information.


Home

Contact Us

Ideas & Thoughts of Keith To

Free Audio Recordings of Dr. Keith To's Programs

Free Resources Area

Dr. Keith To Website

The Institute of Mental Technology
Training Programs of Dr. Keith To (Chinese)