Dr. Keith To

Free Resources Area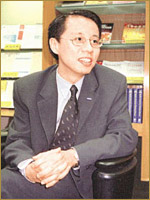 Our Principle
The world is already too complicated, we do not need more complicated websites.
We make our webpages and training programs as simple as possible!
We are continuously adding useful materials to our Resources Area. This serves as our continuous support to you.
Bookmark this page and come back again in the future, you will find more stuff are added.

I. Manage Your Subscription to our Newsletters and Email Groups.
We provide several email newsletters and email discussion for your subscription. Subscribe or Manage your Subscription of Newsletters & Email Groups, Go Here

II. Free Resources

You can download items below by right click to save. They are Free to all.

Personal Retreat 2003 Methodology (English)
How to Enhance Your NLP Skills (Chinese)
Introduction to Coaching (PDF format in Chinese)
Basic Mastery System (PDF format in English)
PDCoach Sample Lessons (PDF format in English)

NLP Essentials Class 1-2 Audio Recording - Learn how to Learn (MP3 Format in Chinese)

III. Members' Resources

Being our members, you can download some extra items for your personal and business development. It is password proetced.

If you are receiving our Excel Your Life Newsletter, you are already our member. Go Here and check the "File Area" for the Password file. Then you can log in Here.
If you are not our member, subscribe by sending a blank email to ExcelCentre-Subscribe@yahoogroups.com. Your password is in the welcome email. Then you can log in Here.

IV. Seminars' Materials
Some audio or text files for individual workshop are in our Password Portected Area. Only graduates are allowed for access.

Go Here to the Password Protected Area to get those items. You will need a password. If you do not have the password, email keithto@keithto.com and tell me the class title and date. I will email back your password.
Institute of Mental Technology

The Excel Centre

Free Subscription to the Weekly Excel Your Life Email Newsletter - Send a Blank Email to excelcentre-subscribe@yahoogroups.com